I love this color and the blush is sooooo super duper pretty!! I got this at CVS and the original cost is $11.99, but there is a $3.00 off coupon on the box and this week at CVS you get $7 Extra Care Buck (which is a coupon you get for further purchases), so it's like I got the blush for $1.99!!! yippeeee!!!
Look at gorgeousness of this blush..
Swatch
Such a gorgeous raspberry pink color..UH..such heaven!!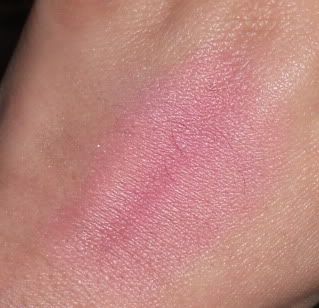 On ME!!! LOVE LOVE LOVE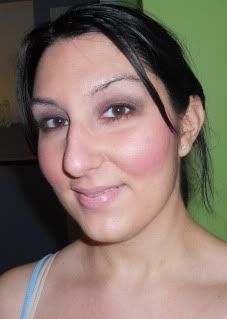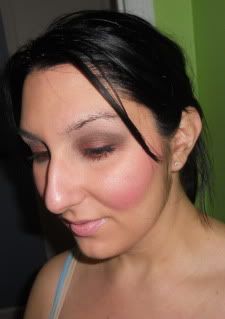 That is on me with no highlighter, JUST the blush..wowowowowow!!!!
BTW I'm wear Wet n Wild Knock on Wood Trio on my eyes..another ones of LOVES!!
I am just toooo excited about this find..I had no idea it was going to apply like this and be so gorgeous..this is such a steal! If you have a CVS near you, go and get this blush and get that $7 ECB!
BTW I was seriously HAPPY all day when I was wearing this blush..so maybe it really is a happy booster..lol..idk!!!