I have never done a post like this, but I thought it would be nice.
I absolutly HATE my bathroom in my condo. My condo was built in the 80's and this is the orginal bathroom. I would love to re-model it one day, but right now we do not have the money for that, plus we just re-modeled the kitchen last year and that was a big project!
I hate the floors in my bathroom, the big ass vanity and those ugly Hollywood lights (I know so people might like those lights, but I personally hate them)
So to make myself feel better about my crappy bathroom, every once in a while I go out and buy new stuff for it to make it seem nicer..
So here is bathroom all done up in its new clothes :P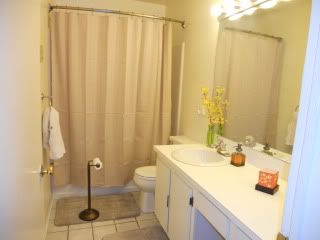 The new stuff: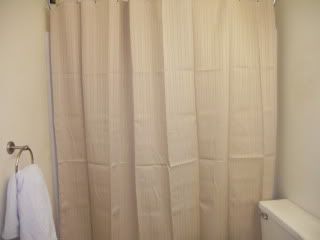 The shower curtain and liner were $9 each at Target. I really like the classic, simple look of the shower curtain.
The soap dispenser was also $9 at Target. The soap dispenser is actually a clear green color, but my soap is orange, so it changed the color of the dispenser. I love the antique look and the unique shape of it.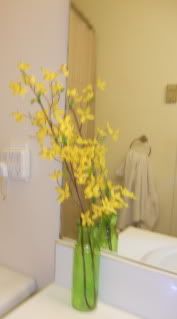 I got the flower vase from a resident's family member at work = FREE :) and the flowers for $2.00 at Walmart. I thought this add a nice punch of color to room.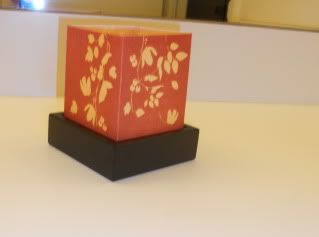 This is the Febreze Luminary Flameless candle in Pearberry. I got it at Target for $11 on clearance and the I had a $5 off coupon..sooo it ended up being $6. I really love these, this is my second on, my other one is in my living room. I think they are so elegant looking and really pretty. They also smell amazing and last a good three weeks.
The floor mats were a big deal to me because I HATE most rugs made for the bathroom. They are always shaggy and so ugly looking. So I found these floor mats at Bed, Bath, and Beyond for $30 each and then went to BJs after that and found the same ones for $12.99 each!! You better believe I bought those and turned right around and returned the Bed, Bath and Beyond ones!
These rugs are microfiber, memory foam, machine washable and very absorbent. They are soo soft and feel great on your bare feet. They also have none slip back to them, so they stay in place.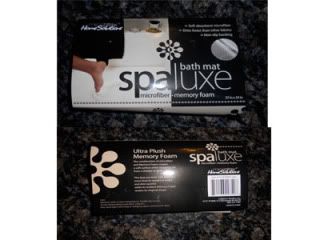 AND this is me, in my bathroom, after a LONG day of shopping for the house on my only day off from work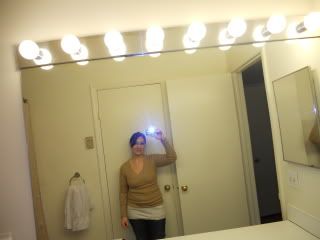 So what do think of my quick little re-do?