I had so much fun this week with these shadows. I just followed the recommendations for the lid, crease and highlight. It made applying my shadow effortless because I didn't have to think about what color combo I wanted. Even though I really like creating my OWN color combo's, some days I just don't feel like it or I am in a rush. Of course you can mix and match the colors, but I just wanted to see how the colors came together with the recommendations.
I hope you like the looks and LMK your thoughts.
Sunday
Comfort Palette-Right Side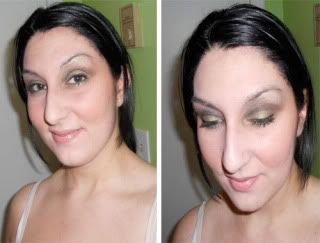 Monday
Comfort Palette- Left Side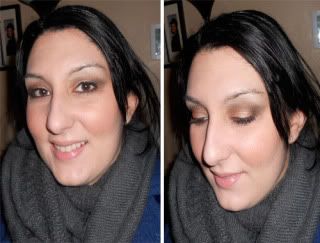 Tuesday
I Dream of Genie Trio
Wednesday
Blue Had Me At Hello- Left Side
Thursday
Knock on Wood Trio ($3)-
This is my Kim K drugstore look
..LOL..the lid color kinda reminds me of MAC Antiqued and on my lips I'm wearing MAC Angel with VS lip gloss in the color PINK ($10) this lip gloss is a NARS Turkish delight dupe, and on my cheeks is the Physician Formula happy booster blush ($1.99)..oh...and I'm wearing NYX HD foundation ($15)
See my review and how I got the blush so cheap
HERE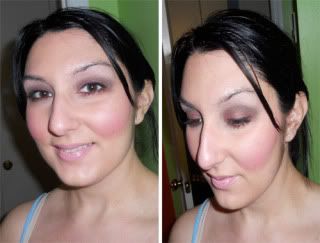 Friday
I'm Feeling Retro Trio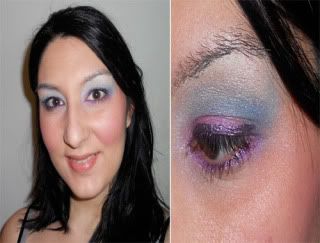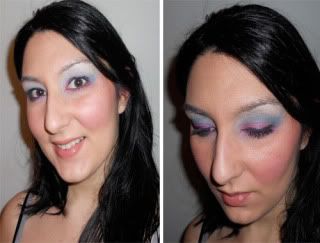 Saturday
Kind of a cheat day cuz I really wanted to try my new UD shadow pencil
So it's UD shadow pencil in morphine on the lid, WnW crease and define color of the left side of the Petal Pusher Palette
BTW..every time I drive by a Walgreen's I have to stop in and pick up a new palette or trio...soooo I have more swatches for you soon :)
So what do you think? Did you get any of these palettes or trio's?
Comfort Zone and Knock on Wood are my favorites so far..