It finally came and I really love it! I think it is a great nude color and it does not dry out my lips at all. Viva Glam GAGA 2 is a cremesheen formula and goes on very pigmented. I luv the formula and think it is a great nude color for me. Here is my look with it and after my look I did some comparison swatches of lipstick and lipgloss. I hope it helps and I hope you like the look!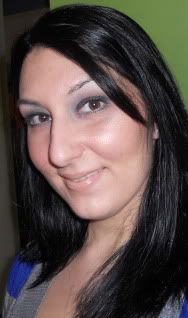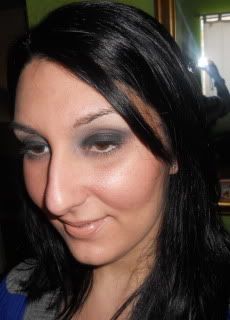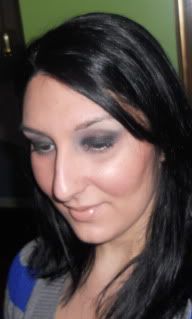 Face:
MAC Soft and Gentle MSF to highlight
Le Metier De Beaute in Echo as the blush
MAC Harmony to Contour


UDPP in Eden
MAC Zinc Shade stick as base
UD Oil Slick
NYX black sparkle in crease and lower lashline
MAC Bamboo to blend
NYX Frosted flakes as a highlight
MAC NC25 on waterline
Diorshow mascara
MAC Stripdown lipliner
MAC Gaga 2 lipstick and lipgloss
Swatches and Comparisons
A lot of people have been compairing this Revlon Nude, but I personally do not think they look alike.
Revlon Nude on top, Gaga on bottom..Gaga is much darker and Revlon nude is peachier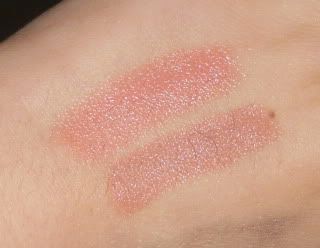 Here are some of my "Nude" lipsticks
Left to right: GAGA, NYX Pumpkin Pie, MAC Brave New Bronze, MAC Velvet Teddy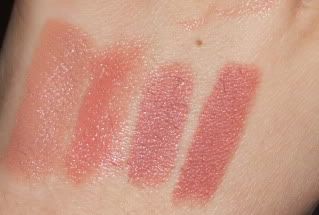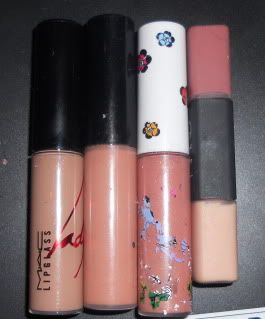 Left to Right: GAGA, MAC 2N, MAC Frankly Fresh, NARS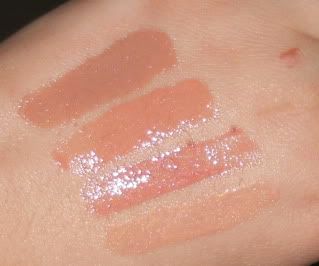 I hope this helps and you liked the look!
Have you gotten Viva Glam GAGA 2?? You should pick it up..if not the lipstick, at least the gloss..I am sure you make some great combo's with it and it goes towards a great cause!