Tuesday, June 22, 2010
Posted by

Jess
at 3:09 PM
2 comments

I found this on makeupgeek and thought it would be fun to share!
1. What time did you do your makeup today?
6:45am
2. What's the least expensive beauty item you used?
Estee lauder mascera..it was free..I got it with my sephoria beauty points
3. What was the biggest problem you needed to correct?
Usually getting my eyeliner to look the same on both eyes!!!
4. Did you apply false eyelashes?
No..not today
5. Did you do anything while applying makeup?
I have the news on in the backround
6. Biggest makeup mishap today?
today it actually went well..
7. Did you have a makeup inspiration in mind?
My shirt.. it is a light blue color
8. What's the most time-consuming part of your makeup routine?
My eyes, just because there are so many steps to one smalle part of your face..lol
9. What's part of your routine is the most fun?
The end result and taking pics..
10. What part of your makeup makes the biggest difference in the way you look?
my foundation..I have large pores and acne scares..I am quite insecure about these things
11. Neutral or colorful eyeshdaow?
Colour today, it was neutral yesterday..everyday is different
12. Liquid or mineral foundation?
Liquid! Just bought MUFE HD last weeekend and I'm lovin right now!
13. Do you do your hair or makeup first?
I always do makeup first and let my hair dry while I'm doing it
14. Did you pack a makeup bag to take with you for the day?
Always..I always have extras because you never know when something will go down..I hate being unprepared
15. When did you finish your makeup?
not sure..maybe 7:10???
Posted by

Jess
at 3:06 PM
0 comments

Friday, June 18, 2010
As some of you may know, I am a member on Makeupgeek.com. On the forum, one the members (BombshellBarbie) does photo editing for a hobby and offered to edit some of our pictures. She does an AMAZING job and I just wanted to show everyone how big of differance photo editing can make in picture. I wil post the orginal picture and then the edited one underneath it. The first one she just edited, the last two she did an edit on and added makeup to it. What do you think of picture editing?
I personally don't mind it, I think I still look the same overall, but there is more emphasis on certain features to make things pop. I also don't mind when people use editing for FOTD. To each their own, I say! I think they look beutiful either way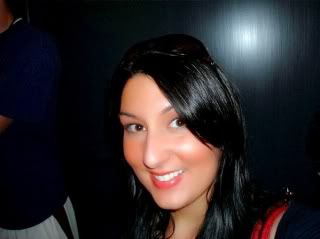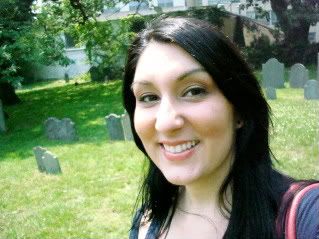 Posted by

Jess
at 10:16 AM
1 comments

So I have recently become a HUGE fan of http://www.temptalia.com/ I noticed that in almost all her looks, she never really wears black eyeliner. I usually ALWAYS wear black eyeliner on my upper lashline, but this time I decided to try her method and not wear any and see how it comes out. I was surprised by the fact that I do like it, especially for a day time look. What do you ladies think?
Face
Laura Mercier Primer
VS camo pallette
MUFE HD #127
Nars Loose Powder in Beach
MUFE HD blush < I think is in #8 MAC instant chic over the MUFE blush EYES
UDPP in edan
MAC lucky green on the lid and lower lash line
UD graffiti on the outer third of the lid
Dark green in the crease from the 120 palette
Mac Vanilla for the highlight
Lancome Hypnose Dram Mascera
Lips
Mac Hue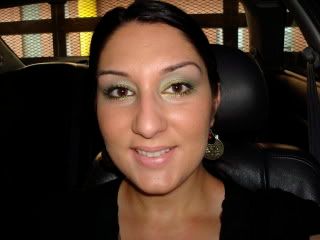 Posted by

Jess
at 10:03 AM
0 comments

Hey everyone,
Sorry for the huge gap in posts. I finished by first year of nursing school and now I have one more year left!! However I had to take Micro this summer, but I am almost finished with it..2 more weeks left!
I just got a sample for sephoria for Lancome hypnose drama and I really like it so far. I amy buy a full tube when I am finished with the sample. It claims to gives the ultimate volume mascera for lash drama. To create full body high volume lashes, it has a full contact brush with an "S" shape curve, won't flake or clump.
Here are some pics of the mascera: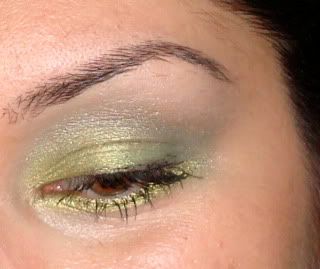 Posted by

Jess
at 9:57 AM
0 comments