So my Solia 1875 W died on me after two and half years of us. The motor died and just stopped blowing out hot air :( I was so upset and with all the hair dryers out, I had no idea which one to buy, so I asked my MUG friends which ones they recommend, and one of the girls recommend the
Jilbere Tourmaline Anti Static Ionic Dryer
at Sally's Beauty Supply website. I checked it out and fell in love with it
It is such a pretty hair dryer. I love the candy apple red color and it has this rubberized feel to the dryer so it doesn't slip and slide all over your dresser. It also has a 9 foot long cord! This was important to me because my outlet is pretty far from my mirror. It has a high, low, cold and turbo button. The ceramic ionic technology creates negative ions to dry hair while eliminating static and frizz. It also has 2000 watts of power. These two features were important to me because my hair is naturally thick and straight, and it can get frizzy and take forever to dry. Also it feels much lighter in comparison to my Solia, which is nice too!
However, it is not quieter. I would have liked a quieter blow dryer, but ehhh, no biggie, I am use to a loud hair dryer regardless.
It cost $59.99 or $53.99 with your Sally's card. I paid $40 for it because I had a 25% off coupon!! Sally's always has some type of coupon going on..so no worries if you missed out on this one
SO HERE IT IS!!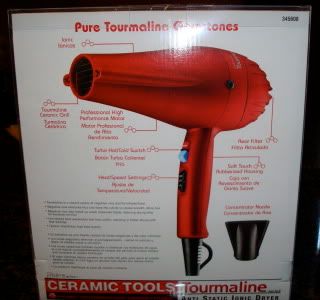 AHH...nice long cord!!
Out of the box..such a pretty color, I never liked my hair dryer for its color before..lol
The Controls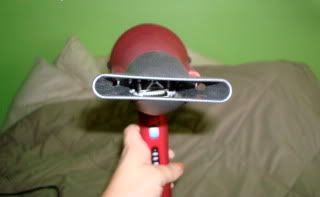 The concentrated nozzle. I love how narrow it is, I use this extra feature when I curl my hair under with a round brush
AND my hair after I used it! I really like how it dried my hair!! It took maybe 10 min to dry my hair fully..I was impressed!!!! It took a tad longer with my Solia
Overall
I am very impressed with this hair dryer. It has amazing reviews on
Sallybeauty.com
and I can now see why. I am very happy with this hair dryer and the price. It is hard to decipher which hair dryer is worth the money, but for $40 with these features and results, I think it worth it!!