I got more swatches for you..I think I may be addicted to buying these..I was so tempted to buy them all, but I told myself that I had to space them out
HERE IS WHAT I GOT: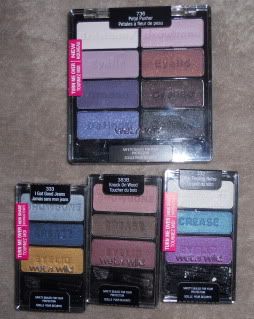 On to the SWATCHES!
I'm Feeling Retro Trio- This is perfect for the spring and I love the duochrome purple color, it really reminds me of MAC stars and rockets. I really like the blue too, it is color I have not seen before and looks nice on me as well (and I usually don't think I look nice in blues)
I Got Good Jeans Trio- I love the eyelid color here
Knock on Wood Trio- Perfect color combo and a great daytime smokey eye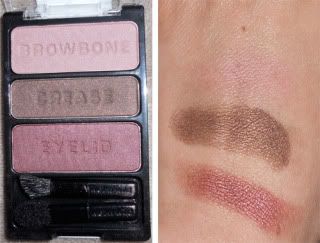 Petal Pusher Palette- This palette is not my favorite, but the crease and definer purples on the left side are gorgeous and so worth the $5
Are in love with these like I am?