It was my best friend's little sister's wedding (who I also work with at the nursing home). Me and my boyfriend went together. It was soo much fun!! Me and my best friend have been friends since kindergarden and I love and miss her dearly. When she got married, she had a baby and she moved to NY and with school and work (between the two of us, she is in nursing school too) it is so hard for us to see each other. I got to see a lot of people I do not get to see all the time, whom I miss dearly. I hope you enjoy the pics!! Let me know if you have any questions
GETTING READY
This is everything I used, minus the falsies..I just can not seem to get them on!!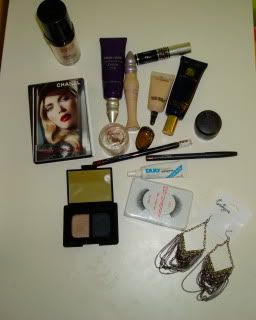 Ring from Forever 21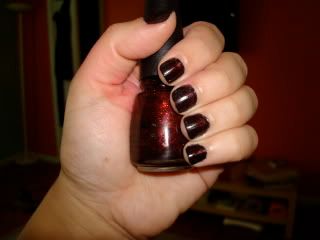 NAILS: China Glaze Lubu Heels..I think it just might be my new fav..I LOVE it!!
EYES: NARS
Rajasthan Eyeshadow Duo
I finally got my hair cut!! It feels soo much better..it is not any shorter, but she thinned it out a bit and trimmed it
CHEEKS: Mac Instant Chic and Stereo Rose
LIPS: Chanel Dragon and Forever 21 Lipliner in Berry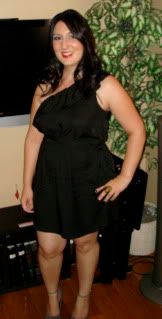 DRESS: Forever 21-$20
SHOES: EBAY ( you can see them better in the pic below)
PICS FROM THE WEDDING
My friend Barb ..she just found out she is preganat and I am soo happy for her..I luv her!
MY best friend who lives in NY now..I miss her SOOO much..
The bride and groom's first dance
My best friend's son. Isn't he a cutie?
Me with the bride and groom
I luv this pic, it was just a random pic of them on the dance floor
Me and Barb again!! luv this girl..we work together and we are both in nursing school.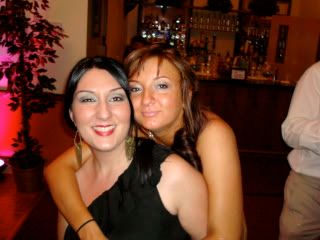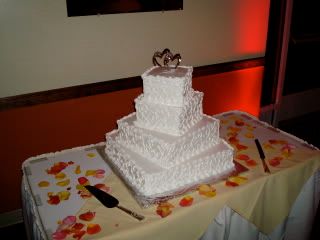 The cake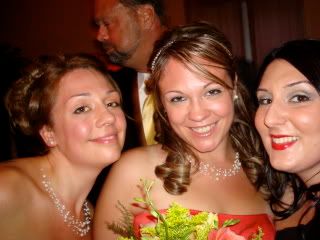 My best friend's and bride's older sister, my best friend and me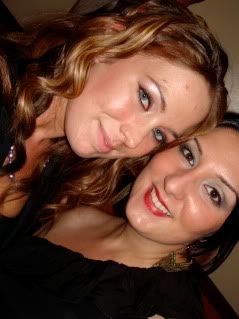 My friend Sandra from high school and of course, ME!