I just received the CS 88 Warm Palette in a swap. It is just as wonderful as everyone says it is! The color choices are amazing and every single shadow is extremely pigmented. There is a mix of mattes and shimmers, warm and cool colors. The only downside is that some shadows are a little chalkier than others, but it is really not that bad and the fall out is minimal. I have already done a few looks with this palette (which I will posting soon!) and it is so much fun to create looks with it because these shadows are seriously wearable for everyday looks.
Below are some pics and swatches of palette. I wish I could have done all 88 shades for but I really do not have the patience..LOL..but if you see a color you like, LMK and I can swatch for you!
PS- I just bought the 88 Metal Mania Palette from
Sedona Lace
. If you use the coupon code renren you get $4 off! I can not wait to review this palette for you all! Sedona Lace also sells the 120 plaettes, but they do not sell this 88 Warm Palette. Only
Coastal Scents
and Ebay sells them, from what I know of. LMK if you other places as well.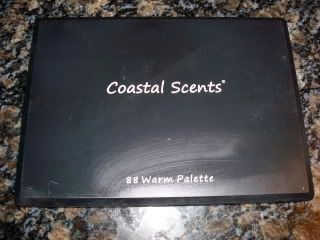 Some random swatches from the palette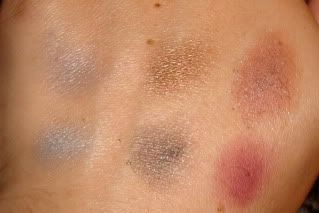 AND A LOOK WITH IT :)
Face:
UD Pore Perfection Primer
Estee Lauder Maximum Cover Camouflage Makeup
MUFE HD 127
Nars Powder in Beach
Mac Select cover-up in NC 20 as an undereye concealer
UD All Nighter Spray
Cheeks:
MAC Gingerly
Eyes
UDPP in Eden
88 Warm Palette
Mac BTFL
DiorShow Mascera
Lips:
Mac Brave New Bronze
Mac Frankliy Fresh