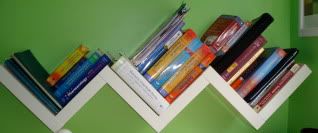 HAHA..YES..those are ALL my nursing school books!! School starts Aug 31 and I already started to read ahead! Nursing school is no joke! This is my last year and I can not believe I made it this far. This semester is broken down into two sections. For the first 7 weeks we will study oncology, burns, fluid and electrolytes, the liver and ER care. Then the next 7 weeks we will study psychology
To give you glimpse into my first week, I have to read all this:
Abnormal Cell Proliferation
(Adult Med Nursing Book)Smeltzer:
Chapters 9, 16, 17, 48
pp. 250, 262, 608-21, 670-75, 1067-84, 1148-62, 1166, 1220-28, 1193-1201, 1265-75, 1333-36, 1369-72, 1563-65, 1596-1607, 1752-69, 1774, 1977-87, 2301-11, 2417-22
(Child Nursing Book)Pillitteri:
Chapter 53
(Pharmacology Book) Lilley
: Chapter 46, 47, 48, 51, 53
Yeah..that's A LOT of ISH....LOL
Anywho..I have had a few people from MUG and MUA ask me about nursing school.
So I was wondering if any of my readers had any questions as well. LMK and I can do another post answering your questions. I also graduated with a BS in Finance from a 4-year university, so if any of you have any questions about that, feel free to leave me a comment and let me know!!
I am sure a lot of people are starting school soon too, so ASK AWAY!! It can be about anything!