Hi everyone!! I just got MAC Plumful l/s a few days ago in a swap based on the recommendation of Christina (temptalia.com). I asked her what would look good with my MUFE HD 127 skin and she suggested Plumful, along with a few other lipsticks that I plan on getting as well. I don't have a lot of l/s and I feel like I am l/s stupid most of the time, I have a hard time figuring out what goes with what look!! lol I have never worn such a bight l/s, but so far I think I really like it! I have gotten a few compliments on it already!!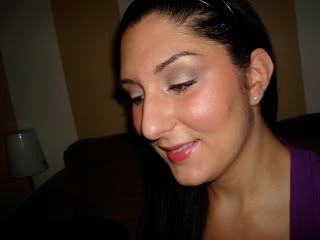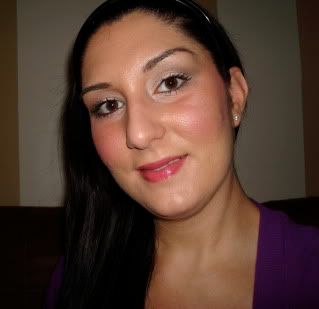 All items are MAC unless noted otherwise
Face:
UD Pore Perfection Primer
Green concealer from the VS palette
Estee Lauder Maximum Cover Camouflage Makeup
MUFE HD 127
Nars Powder in Beach
Mac Select cover-up in NC 20 as an undereye concealer
Cheeks:
Rose Romance Blush
By Candlelight as a highlight
Eyes
UDPP in Eden
Bare Study PP
Vex on lid
Shale in crease
Beauty Mark to darken the outer V
Naked Lunch for a highlight
Lancome Hypnose Drama Mascara
MUFE eyeliner 21L
Lips:
Plumful
Thank you for looking!