Every time I look at this blush the LA BAMBA song gets stuck in my head..lol This blush is absolutely gorgeous. It has three of the best colors in it, all wrapped into one beautiful blush. Sephora describes the blush as a
"A watermelon-pink blush laced with shimmering gold undertones"
.
It is the prettiest, peachy-pink-coral blush I have ever seen and MAN is it pigmented.
The blush cost $28 for .28oz of product. It comes in a flip top magnetic box, instead of the original box top blushes that benefit sells.
Check it out here: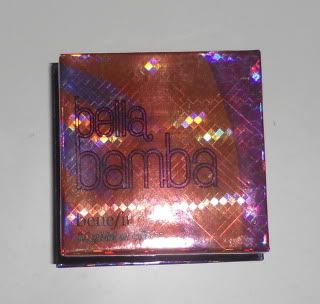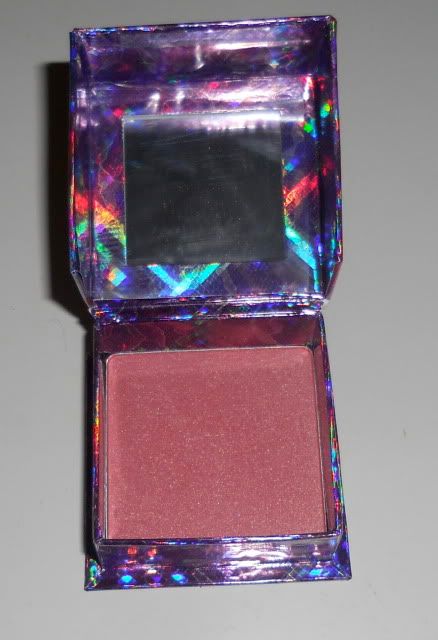 Look at that shimmer
The swatch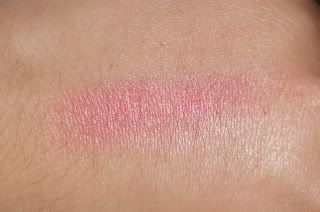 I do have to admit that when I first saw the blush, I thought it looked a little similar to MAC Dollymix, so I did a comparison swatch just to see how true that is
The swatches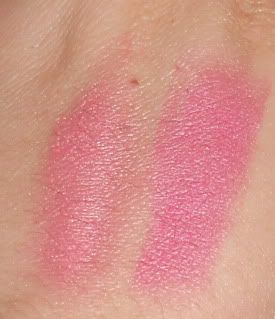 Bella Bamba on the left, Dollymix on the right
Soo..yeah..they are really not that similar. Same pretty sparkle, but dollymix is defiantly darker in color. Both are very pretty, just not the same..lol..
What do you think? Do you own this blush or want it?
I can not wait to start doing looks with it!!
AND HAUTLOOK has a SALE with ROCKIN REPUBLIC COSMETICS. There are TON of eyeshadows, lipglosses, powders and BRUSHES that are 60% or more off!!
I picked up a few brushes and eyeshadows. Check it out
HERE
I got the shader and blender blush for under $15 each!! That is an amazing deal, considering they are normally over $30 each.
SOOO check out the
hautelook ROCKIN REPUBLIC SALE!!
It is really one that should NOT be missed :)
Oh AND don't forget to enter my
150 Follower Giveaway!