Now MAC steamy creases on me..which I HAVE NO FRIGGIN IDEA WHY!! I love the color, but is some how it does not love me, so to find a dupe for this color would be HEAVEN!
DO YOU KNOW WHICH ONE IS WHICH?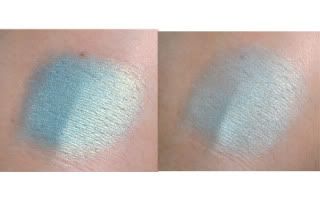 this might not be to hard...
So, MAC Steamy is on the left and NYX Jungle Fever is to the right
You know what? I prefer NYX Jungle Fever!! Maybe because of my beef with steamy, but I honestly like that the color better and I like that it is not as sheen as steamy. Although steamy is a gorgeous color, I really like jungle fever too and the color is quite similar minus the sheeness.
Side by side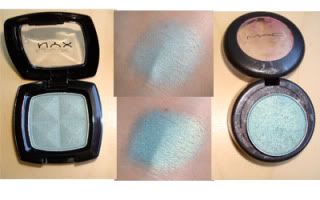 NYX Jungle Fever swatch is on top and MAC Steamy is on the bottom
So what do you think of this dupe?