ARE THEY REALLY THE SAME?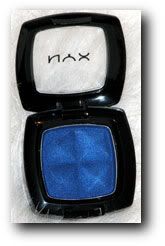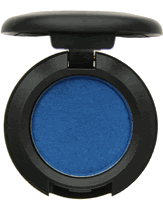 Hey Everyone! I found this NYX to MAC dupe this from Specktra. Above are pitcures of NYX Atlantic and MAC Freshwater, which are clamied to be dupes of each other, but will soon see if this is true!
I thought it would be neat to do a NYX to MAC dupe series, so the ones highlighted on the list in yellow are MAC shades that I own (highlighted in green I am getting soon) and I will buy the NYX shades, to see how close of a dupe they really are, take pictures, swatches, and write a quick review, so you can judge for yourself before buying either one of the shadows.As I buy more MAC shadows (my collection is always growing) more will be added! So what do you think of this idea?
I will also put a link in the sidebar of my blog so can quickly referance the the list and the dupes, as I post them.
Hope you enjoy the list!!
PS Some may be on the list twice..sorry...
NYX White = MAC Gesso
NYX Frosted Flakes = MAC Shroom
NYX Nude= MAC Bisque
NYX Burgandy Pearl= MAC Star Violet
NYX Pacific= MAC Moon's Reflection
NYX Morocco= MAC Deep Truth + Contrast
NYX Deep Purple = MAC Satelitte Dream
NYX Seafoam Green = Moodring{heatherette trio}
NYX Frosted Lilac = MAC Beautiful Iris
NYX Irises = MAC ELectric EEl
NYX Violet = MAC Hepcat
NYX Mermaid Green = MAC Humid
NYX Beauty Queen= MAC Nocturnelle
NYX Purple = MAC Parfait Amour
NYX CHERRY = Passionate
NYX Luxor = MAC Star n' Rockets
MAC Viz A Violet (pigment): NYX Ultra Pearl Mania Purple
NYX White = MAC Gesso
MAC Coppering = NYX Copper
MAC Cranberry = NYX Rust
MAC Amber Lights = NYX Golden
MAC Carbon = NYX Black
MAC Juxt or Golden Olive = NYX Springleaf
MAC Girl Meets Boy = NYX Antique Gold
MAC Swish = NYX Spring Flower
MAC Parrot = NYX Ocean
MAC All That Glitters = NYX Champagne (ES 10)
MAC Naked lunch = NYX Sahara (ES 18)
MAC Vellum = NYX Opal (ES 45)
MAC Rose Blanc = NYX High light (ES07)
MAC heatherette trio 1 (Moodring...green shade): NYX Seafoam green
MAC Electric Eel: NYX Irises
MAC Hepcat: NYX Violet
MAC Nocturnelle: NYX Beauty Queen
MAC Parfait Amour: NYX Purple
MAC Passionate: NYX Cherry or Red Head
MAC Star n' Rockets: NYX Luxor
MAC Viz A Violet (pigment): NYX Ultra Pearl Mania Purple
MAC Deep Truth or Blue Storm: NYX Atlantic
MAC Mythology: NYX Jazzy Bronze
MAC Expensive Pink: NYX Wildflower
MAC Swimming: NYX Kiwi
MAC Kelly Green pigment: NYX Kiwi
MAC Cocoa: NYX Beanie
MAC Rose: NYX Hot Pink
MAC Rose Pigment: NYX Flamingo
MAC Beauty Marked: NYX Lake Moss Trio -Purple shade
MAC Contrast: NYX Lake Moss Trio -Blue shade
MAC Lucky Green: NYX Lime Green
MAC Bright Fushia pigment: NYX Cherry
MAC Easter: NYX Yellow
MAC Beige-ing shadestick: Yogurt NYX Jumbo eye pencil
MAC Steamy: NYX Jungle Fever
MAC Twinks: NYX Walnut Bronze (a little lighter than Twinks)
MAC Mothbrown: NYX Root Beer
MAC Golden Olive pigment: NYX Ultra Pearl Mania in Lime
MAC Satin Taupe: NYX Iced Mocha
MAC electra: NYX silver
MAC Aquadisiac: NYX Jade (better than the MAC one)
MAC Satellite Dreams: NYX purple
MAC freshwater: NYX Atlantic
MAC Down Brown: NYX Dark Brown
MAC Nile = NYX Navy
MAC Solar White = NYX Barely There
MAC Eyeypopping = NYX Lime Juice
MAC Orange = NYX Golden Orange (shimmer)
MAC Clear Blue Sky = NYX Azur
MAC ricepaper = NYX frosted flake
MAC woodwinked= NYX Deep bronze
MAC shroom: = NYX frosted flakes
MAC satin taupe = NYX iced mocha/toffee/root beer